As Covid restrictions ease, both indoor and outdoor services are available. For additional information please see Funeral Services as Covid-19 Restrictions Ease which will open in a separate window.
Reva Zeme, a resident of West Bloomfield, Michigan, died on August 1st, 2020 at the age of 88. Funeral services arranged by The Dorfman Chapel.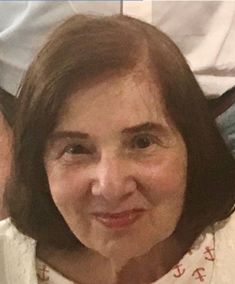 Location of Service:

Private Graveside Services

Date of Service:

Tuesday August 4th, 2020

Time of Service:

1:00 PM

Interment at:

Beth El Memorial, 28120 6 Mile Rd, Livonia, MI


Officiant:

Rabbi Paul Yedwab and Cantor Neil Michaels

Shiva Information:

Due to the coronavirus pandemic, no formal shiva will be held.

Charitable contributions:

Soul Studio Scholarship Fund at
The Friendship Circle
6892 West Maple Road
West Bloomfield, MI 48322
Phone: 248.788.7878

or to the Temple Israel Iwrey Special Needs Fund
Temple Israel
5725 Walnut Lake Rd.
West Bloomfield, Michigan 48323
Phone: (248) 661-5700

Family Members:

Reva Zeme, age 88, peacefully passed away in West Bloomfield, Michigan on August 1, 2020. She was born on June 27, 1932, the daughter of Manny and Betty Davidson. She was also the loving sister of the late Sheldon Davidson. She married Herbert Zeme in 1956 and they were married for 51 years until his death. She is survived by her children, Andrea (Randy) Gold; Dr. Mark (Susan) Zeme; and Nancy (Mark) Goryl. She is also survived by her cherished grandchildren: Alyssa Gold; Emily and Molly Zeme; and, Jacob and Matthew Goryl.

Email Condolences:

If you would like you can send a condolence message via email to the family

View the broadcast of the service:

A video recording of the service is available. View the service.

Yahrzeit Schedule:

A 10 year Yahrzeit calendar is available.
Also, you can sign-up for an annual email reminder of the yahrzeit.