Leon Cogan, a resident of West Bloomfield, Michigan, died on July 11th, 2019 at the age of 85. Funeral services arranged by The Dorfman Chapel.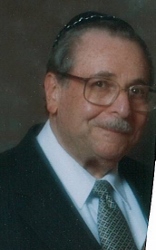 Location of Service:

The Dorfman Chapel- main chapel (map to our Chapel)

Date of Service:

Sunday July 14th, 2019

Time of Service:

10:00 AM

Interment at:

Machpelah Cemetery, 21701 Woodward Ave, Ferndale, MI


Officiant:

Rabbi Yoni Dahlen
Cantor David Propis

Shiva Information:

The family will be sitting through Tuesday evening at the residence: 5893 Shillingham Dr. West Bloomfield MI 48322 Phone: (248) 661-6370.

Religious services will be held on Sunday, Monday and Tuesday evenings at 7:00PM.

Shiva Hours: Sunday- following the interment through the evening
Monday and Tuesday- from 1:00PM until 4:00PM, then 6:00PM until 9:00PM.

The family has kindly requested that no visits to the Shiva Home be made on Saturday.
See our shiva mapping options

Charitable contributions:

Congregation Shaarey Zedek
27375 Bell Road
Southfield, Michigan 48034-2079
Phone: (248) 357-5544

or to The Jewish Hospice & Chaplaincy Network
6555 W. Maple Road
West Bloomfield, MI 48322
248-592-2687.

Family Members:

Dr. Cogan was a general practitioner prior to his retirement. He is survived by is beloved wife Marlene Cogan; brother and sister-in-law, Harry and Sally Cogan; sons Sol and Kevin Cogan. He is also survived by many grandchildren, nieces, nephews, other loving family members and a world of friends. Leon was the beloved son of the late Pauline and the late Isador Cogan.

Email Condolences:

If you would like you can send a condolence message via email to the family

Listen to recording of service:

An audio-only recording of the service is available. Listen to the audio

View the broadcast of the service:

A video recording of the service is available. View the service.

Yahrzeit Schedule:

A 10 year Yahrzeit calendar is available.
Also, you can sign-up for an annual email reminder of the yahrzeit.