Florence Davidson, a resident of West Bloomfield, Michigan, died on May 7th, 2020 at the age of 86. Funeral services arranged by The Dorfman Chapel.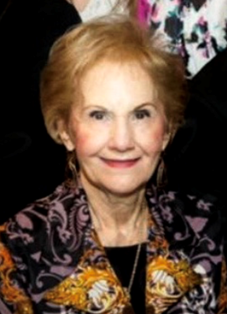 Location of Service:

Private Graveside Services

Date of Service:

Friday May 8th, 2020

Time of Service:

4:00 PM

Interment at:

Adat Shalom Memorial Park Cemetery, 28500 6 Mile Rd, Livonia, Michigan


Officiant:

Rabbi Marla Hornsten

Shiva Information:

Due to the coronavirus pandemic, no formal shiva will be held.

Charitable contributions:

Hadassah
5030 Orchard Lake Rd.
West Bloomfield, MI 48323
Phone: (248) 683-5030

or
The Jewish Hospice & Chaplaincy Network
6555 W. Maple Road
West Bloomfield, MI 48322
248-592-2687.

or
Hospices of Henry Ford
1 Ford Place-5A
Detroit, MI 48202
Phone: (313) 874-6000

Family Members:

She is survived by her children, Nancy Lewis of Keego Harbor, Martin (Helene) Davidson of Farmington Hills, and Julie (Brian) Papo of Novi; Grandchildren, Marla (Mike Koenigsberg) Lewis, Jaymie Lewis, Jennifer Davidson, Laura Davidson, Amanda Papo, and Josh Papo; Sister Betty (Louis) Chernoff; Special friend, Richard Zirkin. Also survived by nieces Cathy (the late Rick)Slavik, Joan (Robert) Epstein, many other loving nieces, nephews, family members and friends, and her team of wonderful caregivers.

Mrs. Davidson was the beloved wife of the late Paul Davidson; daughter of the late George and Bessie Spector; sister of the late Ronald (Heather) Spector; sister-in-law of the late Rose (Sanford) Rubin.

Email Condolences:

If you would like you can send a condolence message via email to the family

View the broadcast of the service:

A video recording of the service is available. View the service.

Yahrzeit Schedule:

A 10 year Yahrzeit calendar is available.
Also, you can sign-up for an annual email reminder of the yahrzeit.